How to wear your hair in Sydney?
Trends and fashion change from day to day and new innovations are always making headways in the world of fashion. Sydney is one of the most fashionable cities in the world with the latest trends in fashion being used and perfected here before being popularized anywhere else in the world. Your hair is one of the most fashionable elements of your look and if worn in the correct manner, it can accentuate your beauty exponentially. If you are in Sydney and looking for tips to wear your hair in the best possible manner that suits the local style of the city, then this article is the ideal read for you. Here, some of the most popular hairstyles in the city of Sydney have been listed. Although some of them have been influenced by styles from across the world, they are widely used in Sydney and will help you blend with the local style in the best possible manner.
Center-Parted Lob
This is probably the most popular hairstyle that is prevalent in the streets of Sydney. It is a stunningly beautiful hairstyle, that is chic and sporty and also goes great if you happen to have a round face. It is an imperfect style and the beauty lies in the imperfections that it depicts. It is usually parked at the center and may or may not be associated with a curtain fringe. If you are in Sydney and want to look as close to the local hairstyles as possible, this is the perfect choice for you.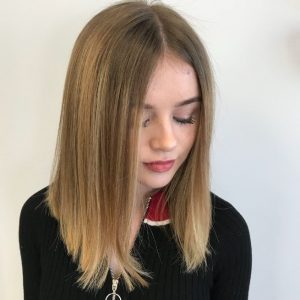 Low-Maintenance Lob
The lob is a hugely popular hairstyle, that has been used by women for some time now. It is those haircuts that are suitable for almost every woman and do not require hefty maintenance. They are easy to style and maintain, thereby justifying their popularity. Another, exquisite feature of this form of hairstyle is that it looks almost effortless, while also adding a cool outlook to your overall demeanor. If you already have a lob or a bob, skipping the part that has to do with curling irons and choosing the texturizing spray in its place is the ideal way to achieve this look. Although it has originated from England, this look is quite popular in Sydney.
Textured Fringe
You can sport the effortless beauty of the French style in the streets of Sydney with this chic hairstyle. In recent times, this look has gained immense popularity and is being followed like a trend. It is a look that is messy and disheveled, and if your hair has a lot of damaged strands, you can use this hairstyle to reinvent your hair and live in a sense of fashion.
Layered and Long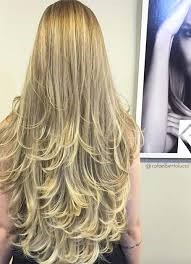 If you love your hair and the idea of getting a haircut is akin to a traumatic nightmare, this look will let you breathe a sigh of relief. The layered and long look is exquisitely beautiful and also allows you to don your luscious long locks that simply flow like waves due to their layered styling. This is a look that you can opt for in Sydney to allow you to make your hair look their best without having to compromise on their length or volume.