Should I get a spray tan for my wedding?
Spray tans are hugely popular for brides-to-be, who want to sport a darker skin complexion on the day of their wedding. If your skin tone is too light and the color of your wedding dress is equally white, then getting a spray tan might be the best choice for you. However, you need to keep in mind that there are several risks associated with sunless tanning methods, and it needs to be done in a controlled and safe manner so as to not ruin one of the most important days of your life. If done properly, spray tans look exquisite and give the contours of your features, definition, thereby making you look even more beautiful. This article aims to shed some light on the things that you need to keep in your mind while trying to achieve the perfect tanned look for your wedding day.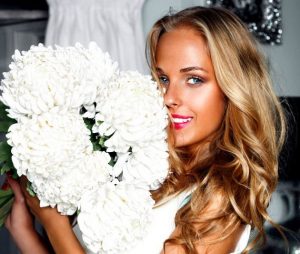 You can get the ideal glow
Hiring a professional who is well versed with the steps that need to be taken while applying a spray tan for your wedding day look is a great way to approach your desired look. It is important that you ask your artist to apply the spray then with their hands in order to help you receive the best glow possible on the day of your wedding. If you are new to tanning, it is important that you build your color by visiting the tanning salon repeatedly before getting the final treatment before your wedding. The best thing about spray tans is that they can be applied in a way to highlight the contours of your body's muscles, thereby creating the perfect accents that make you look gorgeous.
Make sure that you don't look fake
If you have never been bronzed in your life, getting a spray tan before your wedding may end up making you look fake on the most important day of your life. It is wise to go with light tones that will add that little hint of warmth to your skin tone if you have never had any tanning experience before. You do not want to look like somebody you are not on the day of your wedding.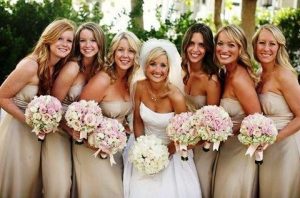 Make sure to not over-do
Another important thing that you must keep in mind is to never over-do your spray tan. This will end up making you look much darker than you originally are, and thereby ruin the look that you might have had in your mind. Going for a trial run will help you ascertain the exact amount of tanning that you would require before your wedding day and will also help your artist understand the steps, they need to take in order to help you achieve your desired look.
Make sure you follow the post-tan instructions
You need to adhere to the directions that must be implemented once you are done with your tanning, in order to ensure that your spray tan does not end up looking uneven or streaky. Even the most expertly applied tans can start looking fake if these steps are not followed properly. Also make sure that you get your final tanning session at least 48 hours before the day of your wedding so as to achieve the most natural look.