How to Choose the Best Hairdresser for your Wedding?
Your wedding day is probably the most important day of your life and you would want to look your absolute best when you walk down the aisle to be wedded to the man of your dreams. Your hair is a major portion of that final look that you are going to flaunt on the day of your wedding and it is important that you select the best hairdresser to handle the job. There is no scope for a botched-up job on your hair on the most important day of your life. Not sure where to start? Don't worry, this article has summed up some of the most important things that you need to do in order to get the best hairdresser for your wedding.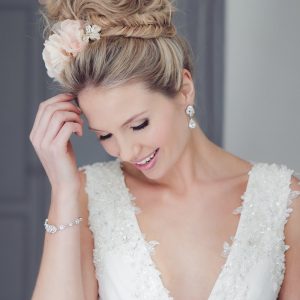 Get everything sorted first
It is best if you sort out few of the most important details for your wedding before selecting your hairdresser or the kind of hairdos that you want to sport on your wedding day. These things include having the budget for your wedding, the date and the venue sorted out beforehand. Having these details sorted will help you ask the right questions to your hairdresser once you have hired them. Two other things that are equally important and needs to be sorted out beforehand include the dress you would be wearing on your wedding day and the makeup style that you had finalized upon. This will help you ascertain the best hairdo that will complement the other features of your look.
Don't be frightened of trying new things
It is important that you are not frightened to try out different things for your wedding hairstyle. The main goal that you have is to look unique on the day of your wedding and diverging from the usual hairdos that you sport might be a great way to assert this style statement. Be open to trying hairdos that you have never tried and look for a hairdresser that has a glowing reputation and a varied portfolio, to help you achieve this innovative new look.
Research thoroughly
Research is of the utmost importance when you are looking for the best hairdresser for your wedding day. You would want to hire a professional who is not only reputed but also has a list of happy customers. With the many hairdressers and salon services out there, it can get really confusing to choose the best. Therefore, it is important that you dedicate considerable amount of time to research on the hairdresser that you like the most. This will help you ascertain if they are as good as they claim to be. Try going through their websites, look for referrals, browse customer reviews and testimonials, look through their social media page and always try to dig a little deeper in order to land yourself with the perfect hairdresser for your wedding.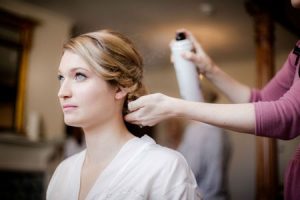 Contact them
Once you have completed the research, its time now to get in touch with them. You can do this via their website or contact them through the number that they have enlisted. It is important that you do this, because most good hairdressers have appointments throughout the year and if you want to hire the one that you had selected it is important that you contact them and hire their services before anybody else does on the day of your wedding.